23 Tips and Tricks to Increase Your Website Traffic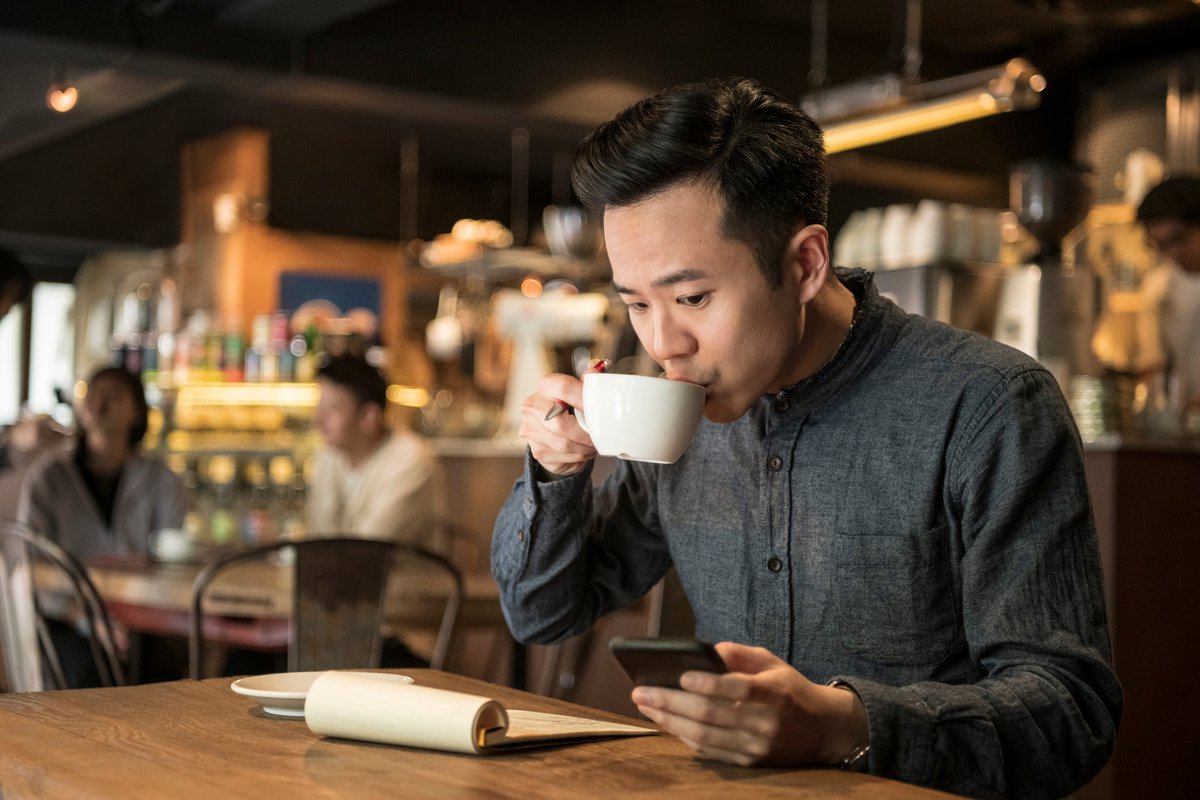 Building marketing towers via search engines, social media, and newsletters will help you generate more website traffic to your site with these proven tips.
"Build your marketing towers" was a phrase that stuck with me from a great presentation by SEO industry leader Dixon Jones. Marketing towers are the digital marketing methods that serve as launch pads for your communication.
They represent the strength of your brand, the number of followers on social media, the number of backlinks on the web, the content on your website, and the number of email addresses in your newsletter database.
It reminded me of Istanbul, with its many towers and the calls for prayers sounding across the city at set times throughout the day. I believe the best way to generate more website traffic is by growing the size and reach of those towers and optimizing the frequency with which you communicate from them.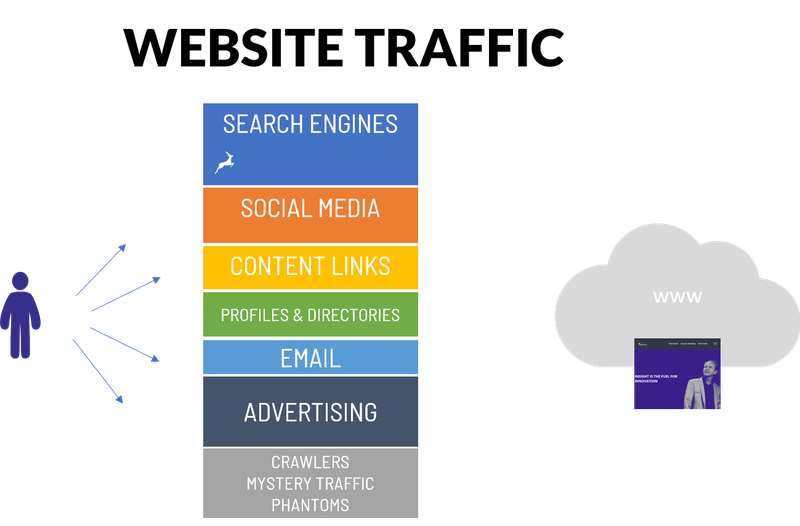 The 10 different types of website traffic
To understand website traffic, let's look at the seven main inroads to your site, then another three marginal types to complete the palette of traffic types.
Traffic from content links
One of the best types of traffic is click-throughs on links in content on other websites. These can come from a PR campaign you staged, or they can come from people who spontaneously link to your website because they like, value, and appreciate what they see. The stronger your brand, the more spontaneous linking will occur. This traffic is valuable because the user behind the click is motivated when they arrive on your site.
Traffic from business profiles
Your business profiles will generate some traffic. They're important because they convey your company information in several places outside your website. Your business profile on Google My Business and Bing Places for Business is essential for local SEO.
It's worthwhile to build a business profile on Facebook and other social networks too because they will help you reach more people. Business profiles are important, but they're not major traffic drivers to your website.
Traffic from directories
Before the internet, people relied on this giant yellow directory full of company names, addresses, and telephone numbers called the Yellow Pages. In the early internet years, Yahoo was an online directory referenced by a majority of users to find sites and companies. Whereas search engines have taken over searches of all kinds, many directories still exist, and some still drive traffic to sites.
If your company or site is in a reputable directory, its link may even be replicated in other sites. Today, people mostly submit sites to directories to create links which in turn help them rank in search engines, but they can also be a traffic source in their own right.
Traffic from search engines
Search engines are one of the biggest sources of traffic for sites. People sometimes think you have to master SEO to get that traffic, but in 99% of cases, the search engines will identify, crawl, and index your site with no effort on your side.
Many years ago, you had to submit your site to search engines to be indexed, but today those search engines crawl the entire internet and detect your site as soon as you create a link to it.
What SEO (search engine optimization) does, as the word says, is optimize that traffic to get as much traffic as possible based on the content you have on your site. That's why you need robust SEO tools to make decisions on the basis of meaningful insight from those tools.
Traffic from social media
Social media traffic can be another significant source of visitors. But that will only happen with an active, well-engineered social media posting plan that actively drives traffic from your social media profiles to your website. A well-executed social media presence can accomplish many of the things your website can, so you may get the best of both worlds by getting traffic to both your website and to your social media profile.
Traffic from emails
Traffic from emails can also be an important source of traffic. Perhaps your site is mentioned in your email footer and people click on the link, or maybe you send a newsletter to a list of subscribers who have consented to receiving information from you. Always include a link with a call-to-action in your emails — it will often drive users to your website.
Traffic from advertising
The last major source of traffic on our list is advertising. It can appear as sponsorship that drives traffic via links that look like content links, or it can appear as banners on social media or content sites users click on. It can also be search advertising or affiliates driving traffic to your website.
In this case, you want to monitor the traffic from both sides of the click: the reporting for your advertising on one hand, and your site's website traffic report on the other. Advertising can be an important traffic driver. The only limit is your budget.
Marginal traffic sources
Crawler traffic: Crawlers are software solutions that visit websites to gather information. Search engines have very active crawlers, but so do hackers, tools providers, and all sorts of other companies. Crawlers are not people and don't appear in web analytics unless the tool is based on server logs rather than tags on your pages. We explain this in more detail below.
Mystery traffic: Let's call all the rest mystery traffic. Web analytics isn't able to identify the source of this traffic. Mystery traffic would be when you type the URL into your browser directly: what triggered that action remains a mystery when you look at the data. It could also be traffic from bookmarks, browser notifications, or returning visitors who had the URL preconfigured in their browser.
Phantom traffic: Spammers are everywhere, even in your analytics dashboards. The technique that creates phantom traffic is called referral spam. Someone came up with a way to trigger Google Analytics calls without visiting your website. It's their way of promoting a website to you — the traffic isn't real. When you've just launched your website and have very little traffic and suddenly see a spike in your web analytics, only to discover it came from "www.Get-Free-Traffic-Now.com," you get really disappointed.
How can I check the traffic my website is getting?
Website traffic can be counted from two sides: From the site where a user clicked on a link to go to your website, and from your analytics showing the visitors who actually arrived on your website.
It can also be estimated by monitoring the entire web and evaluating your traffic sources. Most of the time, you only have access to data on your own site, allowing you to use web analytics or log analyzers.
Let's look at the full range of sources for checking traffic.
Web analytics
The method most commonly used to measure website traffic is a tag-based web analytics tool. One of the most popular tools is Google Analytics because it's free, but it's far from the only tool in the space. The Russian search engine, Yandex, provides a similar free tool called Analytika, and a number of providers offer open-source tools or paid SaaS tools to perform web analytics on your site.
Log analyzers
Web analytics is based on tags you insert into your pages, whereas log analyzers look at the activity on the web server that hosts your pages. Log analyzers were the first generation of tools used for site analysis. They tend to be slower and less reliable than tag-based solutions because of caching, a process by which a page can be shown without creating a lengthy server request.
SEOs use them to track crawler activity on a website that would be invisible to a tag-based analytics solution. Web hosting packages often include them for free.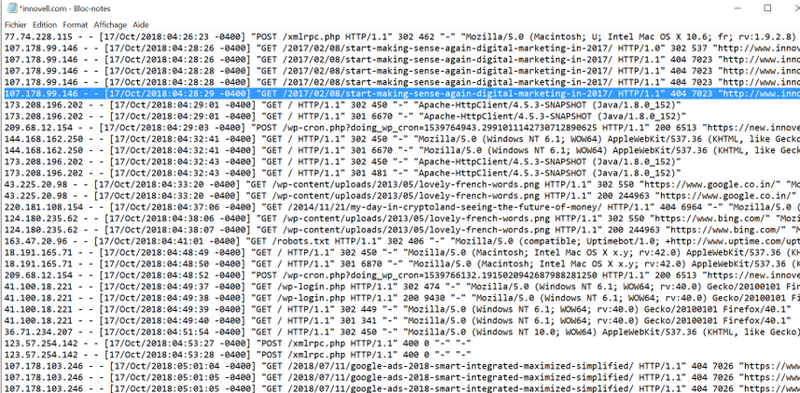 Advertising platforms
When you pay for advertising, you get detailed reporting on all the data from your campaign. Some advertising is CPM-based, where you pay for the number of views of your banner or content. Others are CPC-based, meaning you pay for each click on your ad. For the latter, the advertising platform will report on the number of clicks that were sent to your website.
This is a great tool for measuring traffic to your website. Be sure, however, to double-check the traffic you can measure on your own site with web analytics. If the gap between the two is too big, stop your advertising or claim some money back, with proof in hand.
External web tools
Some external tools such as Alexa and SimilarWeb let you estimate your site's traffic from the outside by analyzing your website ranking in search engines, advertising campaigns, and social media activity. The SEO tool Ahrefs does this on the basis of backlinks and keyword ranking, providing detailed traffic estimates even for smaller sites.
23 tips and tricks to increase your website traffic
Most website owners are thirsty for traffic to their website and feel they have too little. That's why you need marketing to grow that traffic. Let's look at 23 proven ways you can increase your traffic.
Build your marketing towers
The higher these towers, the more impact your communication initiatives will have, and the more traffic you will generate to your website. Pay particular attention to these towers:
Build a following on social media: The more followers you have, the further your messages will travel, and the better your advertising will work. Community management is a great way to do this.
Build backlinks: The more links pointing to your site, the more traffic you will get from content, directories, and search engines.
Submit your website: It won't make a difference if you submit your website to search engines, since they'll find your site, but it could be useful to get your site into as many relevant directories as possible.
Build email subscribers: The more people who subscribe to your newsletter or marketing program, the higher the impact every time you send a newsletter or promotional email.
Build browser notification subscribers: Browser notifications are similar to email but simpler. Notifications tell subscribers when you publish new content on your website. The more notification subscribers you have, the more visitors you will drive to your website when you publish new content.
Build reviews and ratings: The more and the better your ratings on Google My Business, Facebook, Amazon, and external rating sites, the higher the likelihood of people clicking through to your website when they see these ratings.
Use your URL everywhere
On the internet, it's almost as if your domain name URL were your brand. The advantage of a URL is that it can be clickable in many cases. Needless to say, your URL should be highly visible in any communication material you create.
Here are some places you can put your URL:
On your business profiles: Make sure your URL is visible and clickable on your internet business profiles.
On personal profiles: If you're serious about your business, put your site URL on all your personal profiles on the internet as well.
Email signatures: Your URL has its place In your email signature, as well as all email addresses associated with your domain name.
Business cards: Sometimes people forget, but it's essential to place your website URL on your business cards.
Marketing materials: Place your URL prominently in your brochures and other marketing materials.
On your storefront: It works for some people to have their URL on their storefront. It may come down to a design question whether you include it, but if your site is important for your business, the URL needs to appear everywhere.
Now call out to users
You've built your marketing towers, you've made sure your site is findable, now you need to call out to people from those towers and invite them inside. You do this differently with each tower, but the message and frequency of your callouts could be the same across the whole range of towers.
Articles or blog posts: The more you build your domain strength and backlinks profile, the more visible any new post will be. Set and adhere to a posting frequency for your blog. Don't set your objective too high, but do start publishing scheduled content on your website to activate traffic.
Social media posting: Social media posting will make you visible. In order to generate traffic to your site, remember to link to your site URL (or some internal page) from your posts. You may also use social media to post links to articles you publish.
Influencer partnerships: Partnering with influencers allows you to piggyback on their followers and reach audiences you didn't have access to. You just need to figure out what's in it for the influencer: money, services, revenue share, or something they value.
Email newsletters: A monthly or weekly newsletter is a good way to activate users. Make sure you have something to propose or a story to tell. Perhaps you can make it a recap of articles published during the past month and a peek at future events, posts, or publications. Or you may undertake a more ambitious email campaign for a special offer or event.
Guest posting: Posting content on other sites exposes you to other audiences. Remember to include your link to get additional site traffic.
PR and outreach: PR has always been a way to reach media outlets. Today, that approach is much wider and includes outreach to all sorts of website owners or social media sites to include your message. Again, the key is to figure out what's in it for the remote site or news media. How can you make it attractive to them to mention you?
Ad campaigns: Many types of advertising are available on the internet: search advertising, social media advertising, programmatic display are a few. The higher your marketing towers, the more efficient your advertising is likely to be.
Learn and improve
Don't do everything at once. You'll get better results by concentrating on a few of the suggestions above, pushing them as far as you can. These aids will help.
Dashboard: Make your own dashboard to monitor the work you undertake. Otherwise, you'll easily lose track.
Tracking: When you call out, track the traffic you generate so you can assess and tweak results over time.
Best practices: You can only learn so much from an article with 23 tips and tricks. You will learn much more about what works from your own experimentation.
Optimization: Search engine optimization is a structured approach to optimize your search visibility over time. The word optimization is key.
Ever-increasing volumes of traffic
We're all impatient to increase our website traffic, and with all the possibilities available to us via SEO, social media, and email, it's easy to get carried away. The key to building significant volumes of website traffic is to patiently build your towers one by one to reach a higher starting point for each of your call-outs.
Creating new content and messaging on a scheduled, recurring basis, systematically monitoring what you do, optimizing your system, and learning from best practices will give you an additional edge to continuously improve your traffic.