DFL endorses its Senate District 2, 5 candidates – Park Rapids Enterprise
Democrats in the newly formed Senate District 2 convened Saturday, May 1 at the Cedar Lakes Casino and Events Center in Cass Lake to endorse candidates and elect party officers for the upcoming election cycle.
Senate District 2 includes the entire counties of Beltrami, Clearwater, Lake of the Woods and Mahnomen, along with portions of Itasca, Cass, Hubbard and Becker.
It also includes the three largest Native American reservations in Minnesota: Red Lake, Leech Lake and White Earth.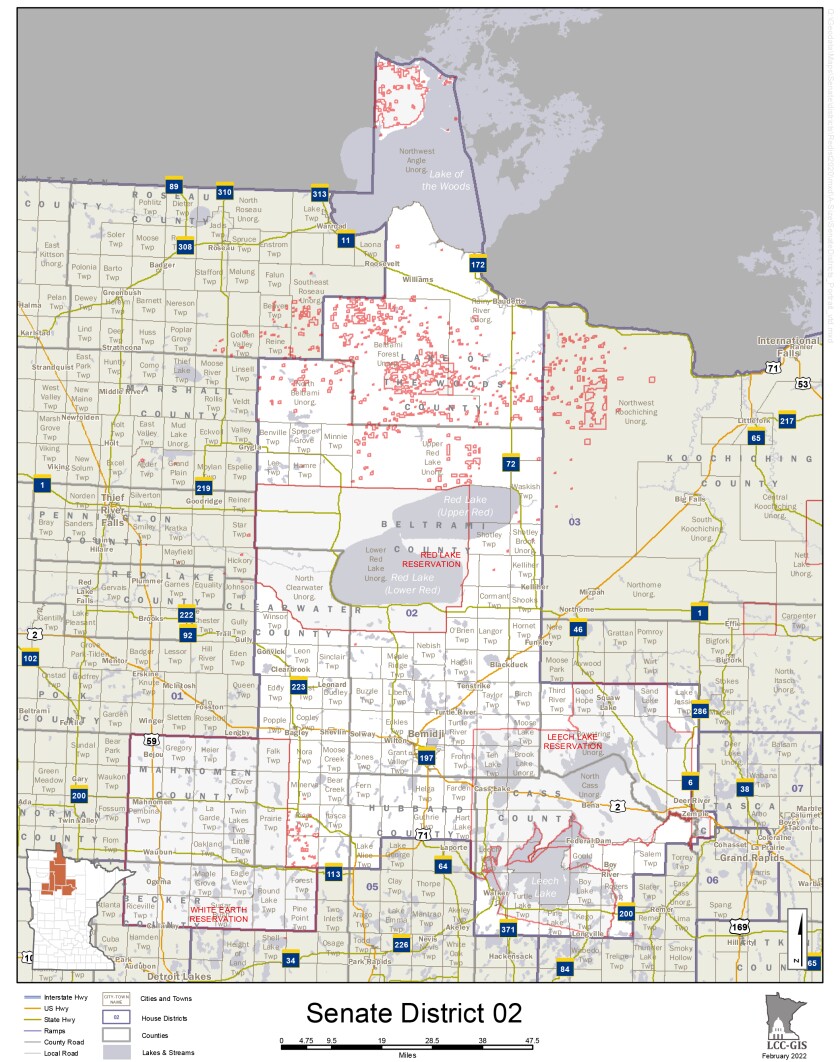 Becker County resident Alan Roy, a U.S. Army Veteran who served during Iraqi Freedom and currently is a Major in the Army Reserve, was endorsed by the DFL.
Roy is an enrolled member of the White Earth Reservation and currently serves as secretary-treasurer of the White Earth Tribal Council.
Reed Olson was selected as the candidate for the Minnesota House 2A seat. Olson resides in Beltrami County, where he operates a small business in Bemidji. Olson is a former two-term member of the Bemidji City Council and is currently serving his second term as a Beltrami County Commissioner.
Erika Bailey-Johnson was chosen by the DFL delegation as the House 2B candidate. She currently is the Sustainability Director for Bemidji State University. Erika is an enrolled member of the Red Lake Nation. She lives in Beltrami County with husband Matt and two sons.
DLFers in Senate District 5 met April 24 at The Wadena-Deer Creek High School and endorsed A. John Peters from the Long Prairie area.
Peters has lived in the Browerville area for 30 years. He runs a small computer repair and training center in Long Prairie. In January, 2020 he became a board member of Hands of Hope Resource Center.
"My career began as an intern for the first moon landing. Following that, I worked as a high school teacher and coach for a short time. Opportunity knocked and I worked for 20 years at Honeywell, doing research in computer science and finally managing a large technical personnel. I have also taught college computer science, statistics and mathematics. This science-based work experience has taught me how to work with others to find solutions that are practical and cost efficient," he says.
No House candidates have been endorsed for District 5, as of yet.
The newly formed Senate District 5 includes communities in Becker, Cass, Hubbard, Morrison, Todd and Wadena counties.
window.fbAsyncInit = function() FB.init(
appId : '313896693985010',
xfbml : true, version : 'v2.9' ); ;
(function(d, s, id) var js, fjs = d.getElementsByTagName(s)[0]; if (d.getElementById(id)) return; js = d.createElement(s); js.id = id; js.src = "https://connect.facebook.net/en_US/sdk.js"; fjs.parentNode.insertBefore(js, fjs); (document, 'script', 'facebook-jssdk'));