Expert Advises Against DIY Computer Repair
Eagan, MN based Twin Cities PC Repair is urging PC owners against attempting to repair their computers by themselves. While certain problems can be corrected with a few simple tweaks, the company says many issues will almost inevitably be far beyond the capabilities of the average user. The right move, instead, is to take the faulty PC to a reputable repair specialist.
"DIY computer repair can seem like an attractive option," the company notes, "especially when you're worried about the fees a store may charge you for such a service. However, your computer is a highly complex device that will most certainly need professional care before the end of its lifespan, so you should be prepared to take it in for maintenance or repairs at some point. Apart from this, we should also acknowledge that accidents happen at home, the workplace or even on the go, no matter how careful we are. If you spilled a beverage on your laptop, dropped it on the sidewalk or simply cannot get your computer to start up, it is time to take it to someone who knows what they are doing."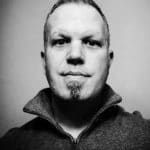 Computers have delicate, expensive parts that need to be installed in a specific manner to function as intended. Even if the faulty part can be identified at home, installing it may be more than most users can handle, especially if they have never worked on computers before. While the company encourages their community to learn more about computers and how certain parts can be swapped out for upgrades as time goes on, they advise against attempting such changes during a breakdown. The reason, the company says, is that users tend to be more stressed out during this time, and this can make it more likely for them to make mistakes.
Next, the company says that users can potentially put their data at risk if they try to commit repairs by themselves. Improper power management and backups, for instance, can lead to significant issues that make data retrieval impossible, and this could mean the loss of crucial work documents or even irreplaceable personal files. A specialist will know what precautions to take prior to attempting a repair, and this will improve the chances of the user getting their PC back in working condition with all its data intact. See more here: Home Computer Repair.
Finally, users should not underestimate the potential for them to sustain a serious injury if there is a fault in the PC's wiring. Such issues can be difficult to identify without taking the PC apart, and this would put an inexperienced user at severe risk. It is always safer to turn to a professional.
Twin Cities PC Repair points out that there is often little to lose by taking a computer in for an inspection. Many repair shops will provide an estimate before they even begin work, and the customer can still decide at this point whether they wish to go through with the repair. The possibility of hidden fees may still be a concern at this point, especially if the cost of the repair is already close to breaking the owner's budget. Here, checking the repair provider's customer reviews can help uncover whether they are known for such maneuvers.
Mike F. commends the company's quick service and technical expertise in their review on the Twin Cities PC Repair Google profile. Their review says, "Twin Cities PC Repair did a great job fixing my desktop computer. The machine was stuck in a reboot mode with the blue sad face emoji continually popping up after trying to login," via various means." The review says that the team, "diagnosed the issue as a failing hard drive. Patrick was still able to capture all of my data and transfer it to a new solid state drive that he installed. He then reinstalled Windows and got the machine going again. It now runs smoothly again and is much faster!"
Twin Cities PC Repair is always ready to help their community keep their PCs in top working order, and they offer highly affordable rates for their services. Customers are welcome to call the company at their convenience for more information. Similarly, additional details regarding the repair services offered at Twin Cities PC Repair can be found here: https://twincitiespcrepair.com/.
###
For more information about Twin Cities PC Repair, contact the company here:
Twin Cities PC Repair
Patrick Jensen
6514568655
[email protected]
860 Blue Gentian Rd
Suite 200
Eagan, MN 55121
' width='280′ height='400′ frameborder='0′ style='border:0;margin-top:5px' allowfullscreen>