How to Perform an SEO Audit: A Step-by-Step Guide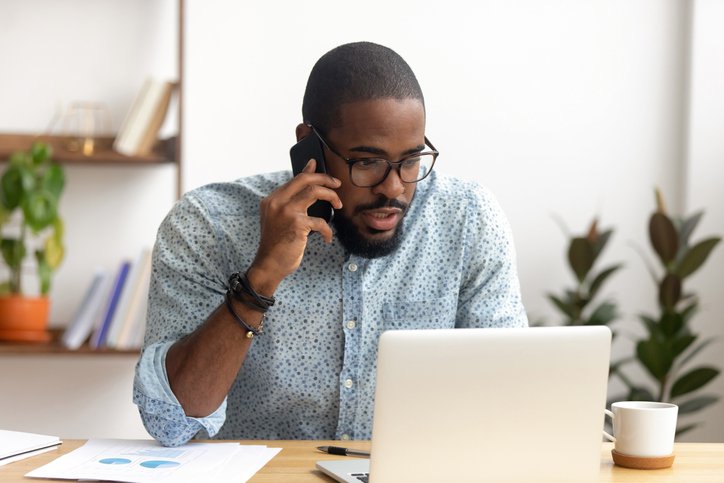 In an SEO audit, you review technical aspects of the website architecture, keywords and content, and authority signals, primarily in the form of backlinks, to ensure a winning SEO strategy.
If you can get an SEO audit for $9.99, what's all the fuss about? It's the Wild West out there, and some will accept an automated site crawl with flashing indicators as an SEO audit. Don't be that person, and don't fall for scams or services that only scratch the surface.
To build the foundation for a winning SEO strategy, you need to fully audit the three SEO pillars: architecture, content, and authority. You need to spend some time and possibly some money as well.

Overview: What is an SEO audit?
In a full audit, you address the three pillars of SEO individually to gather data about their structure and characteristics. For architecture, you analyze the technical aspects of the website, the server response time and codes, its page structures, and internal linking.
For content, you analyze keywords, content performance, and evaluate content quality. The authority dimension looks at factors outside the site itself, which affect its ranking, primarily backlinks.
How to conduct an SEO audit in your small business website
I'll suggest a 6-step process for an SEO analysis that brings value to almost any site. We want to generate actionable insight which can serve as the basis to build a winning SEO strategy. Use the best SEO tools in the market to carry out these steps, including domain lookups, keyword research, rank tracking, site crawl, and backlinks analysis.
1. Site scope and URL check
"Please audit [brand name] website." Ouch, which domain do you want? You'd be surprised how easy it is to get URLs mixed up. To avoid this, start building your audit with some key information: the brand and product names, the main URL for the website, the geographical location and language, and the business area.
Put all this information into a document you can copy and paste from: Spreadsheets are good for this, and I recommend you set up a Google sheet for this purpose.
With the URL, indicate whether your main address is http or https and whether you use the www.domain.tld form or simply domain.tld (tld stands for top level domain, and it may be a .com, but in many countries, the main domain name is a country code). Even with a domain name, you have four different options: http or https, www or not.
With this URL in hand, let's do a couple of initial exercises:
If you chose the http over https version, and aren't in a hurry, you might want to pause your audit and shift the site to https by acquiring an SSL certificate from your hosting provider. It is considered a guaranteed win for your SEO to use https and it's better for security reasons also.
Check whether the other URLs point to the correct main URL. Does the http version redirect to https, does the domain.tld version point to www.domain.tld, if that is your main URL?
Do a quick safety check with Google, to see if the domain has been flagged or hacked: Google Safe Browsing.
Now use your main URL to set up your webmaster tools accounts: Google Search console and Bing Webmaster tools. In countries where Google isn't the main search engine, you might look at setting up Yandex or Baidu webmaster tools. The webmaster tools accounts provide unique search engine's insight into how your site is crawled. It's also a place to receive feedback and access testing tools provided by the search engines.
Finally, check the robots.txt file of the main URL. It's a text file located at this address: domain.tld/robots.txt. If it uses the word "disallow," you may want to audit this in more detail — you could be excluding your site or parts of it from search engines.
Now we're ready to start the audit.
2. Visibility benchmark and market share
Before diving into each of the three SEO pillars, we need to understand the status of your SEO visibility compared to the market and to your competitors. The easiest way to do this is to use a tool such as Moz or SEMrush for a domain lookup. Some of the major SEO tools provide this for free. By simply submitting your URL, the tools provide you with a wealth of information.
The first thing to look at is domain strength. It will have different names in different services: domain authority, domain ranking, site visibility. It provides an overall SEO visibility score for your website which can be seen as an illustration of how visible a domain is or how much website traffic they estimate you receive from search engines.
This will be useful later to prioritize actions for your SEO strategy. The domain lookup tool also indicates your site ranking for a list of your most visible keywords and your most important competitors. It may even show your market share in search. At this point, you can note your SEO strengths and weaknesses.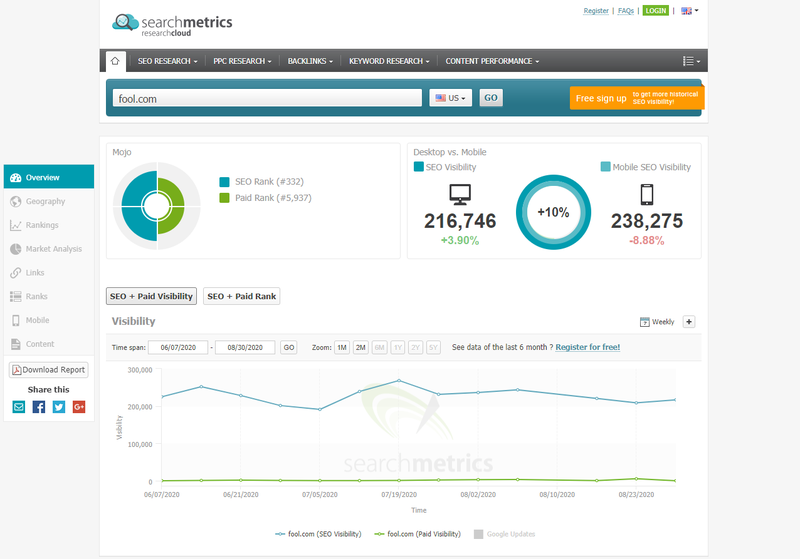 3. Architecture: Site crawl
Now let's dive into the first pillar, architecture, which is all about site structure: how fast it loads, and how well it's optimized from a technical perspective to appear in search engine results. A site crawl is an essential part of an SEO audit because it allows you to crawl the website the way a search engine does and identify obstacles or missing optimization elements.
It's not a full-scale website audit because it focuses on behind-the-cover elements invisible to users and ignores elements visible to the human eye. The most important things to take away from a technical site analysis are http errors, orphan pages, duplicate content, and load speed.
Your audit may generate a long list of additional recommendations about title and meta tags and image attributes which make little difference for most sites.
Two big mistakes to avoid from site crawls:
To believe they provide the whole picture of an SEO audit
To believe their recommendations guarantee your site will rank better
Once you have solved critical obstacles and errors, the other two pillars of SEO may be more important than optimizing details on your website.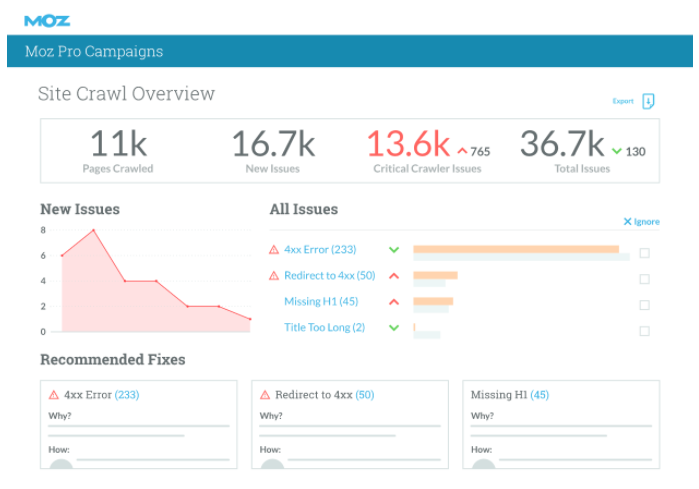 4. Content keywords and competitors
The second SEO pillar is content: how much you have, how good it is, and how well it aligns with your target keywords and topics. Your SEO audit should create a snapshot of your site as it stands today. To do that, look at your target keywords: the ones you rank for and the ones your competitors rank for.
Save the in-depth keyword research for your SEO strategy. If the domain lookup doesn't reveal site ranking on brand keywords or the main category keyword for your domain, you probably need to set up rank tracking for those keywords to identify their positions.
But in most cases, that's only required for long-term monitoring and supporting an ongoing SEO project. For lookup purposes, it's probably sufficient to check keyword positions via webmaster tools.
Your web analytics tool is a good way to analyze content. Check content performance to see which content pieces drive traffic and which ones don't. The content audit's objective is to identify content gaps for your main keywords as well as strengths you can build on and weaknesses you need to address.
5. Authority: Backlinks
The last SEO pillar we'll look at is authority, or how the site is perceived on the internet. Is it a strong brand? Are other sites linking to your domain as a reference point? An easy way to check comparative brand popularity is by using Google Trends.
If your brand name is unique, you can compare its popularity trend over time with another unique brand. If it isn't unique, results won't be reliable. Another way to measure brand importance by looking at Google Search Console data to see how many search impressions your brand generates.
Next, use a backlinks tool to check the volume and strength of links pointing to your website and your content. The more links you have and the higher their quality, the better your chances of ranking.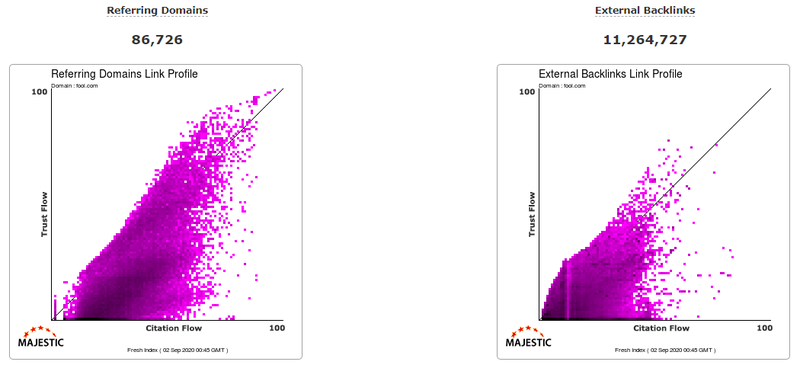 Backlinks analysis shows you how many links you have, their quality, and they compare with your competitors' backlinks. It benchmarks your backlinks profile, which lets you gauge progress, and highlights opportunities to improve your profile.
6. Priorities and recommendations
The last (and perhaps most important) section you create for your SEO audit report is the summary of your findings. It's the hardest part of the analysis to perform since no clear guidelines exist on the importance of each pillar's weight.
In setting priorities, place any technical obstacles, errors, and slow response times high. Why? Because if your architecture pillar is not strong, working on the other two will have no effect. Well-built sites usually have little work to do to improve on this pillar and thus little to gain from the effort.
The content pillar is sometimes a site weakness. Quality content is difficult to produce, becomes obsolete if not updated, and may not be optimized for the right topics or keywords. Sites may have too little content, or its focus doesn't match what users are looking for.
If your architecture is optimized and you have large amounts of topically relevant, keyword-rich content but are still experiencing meager SEO results, you're likely faltering on the authority dimension. Your brand isn't well known, and you have a comparatively low number of backlinks, so link building will be the way forward.
Your summary report should detail all the recommendations that came out of your audit, prioritizing them by cost of implementation and their importance for improving SEO. With this overview in hand, you can build an SEO strategy that brings results.
Auditing your SEO is about analyzing not doing
Don't get carried away with optimization while doing your SEO audit. Finish the audit completely, including the list of priorities, before moving on. Then take a big breath and decide the order you'll take to implement the recommendations and how you'll deploy your resources.
Most people want to correct an error as soon as they find it but resist because SEO can be an endless list of improvements that you never finish. Be patient, and address the items with the highest value first to get the most out of your SEO audit.