Top Streaming Platform to Upload a Podcast
The world has moved from an obscure form of simple media recorded to complete studio setups that boost their reach per podcast. No one can deny the power of podcasting in today's digital world. The beauty of podcasting is that it enables you to use a humble setup to reach your targeted audience. However, it's not as simple as talking on microphones and uploading the same on the web.bb
If you are a newbie to podcasting, you might be wondering if podcasting hosting is the next step after finding the right podcasting equipment. But if you're experienced, you might be here to check to tweak your podcast hosting solution. Lots of options are available for hosting the podcast, with different features, and various service providers try to grab your attention.
Choosing the right streaming platform to upload a podcast can help you create confusion whether you are a podcasting pro or a newcomer. To help you make a smart choice, we have listed the top streaming platforms that you can choose to upload your podcast. Also, keep reading to know what a podcast is, what you must look into the podcast hosting platforms while making the selection, and more.
What is Podcast Hosting?
A podcast is a pre-recorded digital format program that users can listen to or watch through a subscription over the internet or even can download as a file on a playback device. For example, a series of digital video or audio files that users can easily enjoy on time of their choice.
Podcast services and podcasting apps provide an integrated and convenient way to manage a personal consumption series across different playback devices and podcast sources. Different types of podcasts that podcasters can make and upload:
Enhanced podcasts
Podcast novels
Video podcasts
Fiction podcast
Live podcasts
The podcasting market size globally was valued at 11.46 billion in 2020; it is anticipated to grow at 31.1% of the compound annual growth rate between 2021 and 2028. The convenience and flexibility of listening to podcasts while doing other activities drive market growth.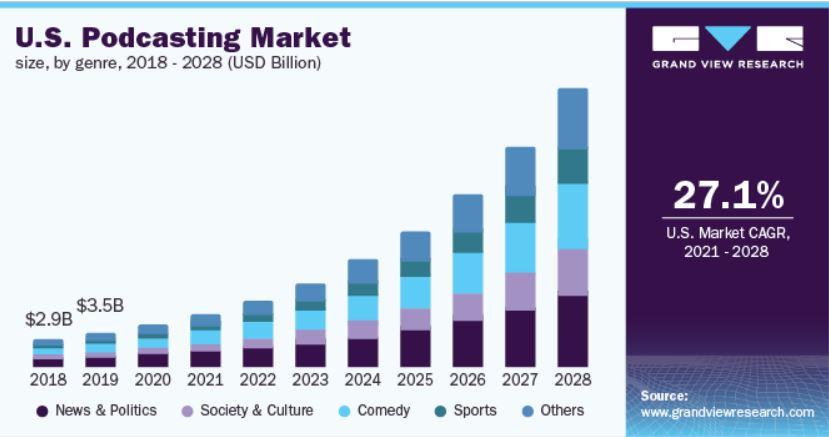 Source: (Grand View Research)
Podcasters need to find ways that help them get the files to a larger audience. Make sure to choose the best hosting platform to store your media files on the web.
Podcasting Hosting Platform: What to Look into?
Most podcast hosting platforms provide you with many functionalities. However, it is a better option to go for a solution that comes with a wider ranger. As a newbie, it's common for you to think that the storage, analytics, and RSS feed are enough to keep going. The truth is, as podcasts evolve, you likely need more advance and better functionalities.
As a beginner, you can choose to work with a tool that makes everything easier for you. Choosing comprehensive tools means facing fewer bumps along the way. It is wise to have information about functions and features from the initial level. We have listed a few of the features to make it easier for podcasters to know what they must look into the podcasting hosting platform.
Bandwidth
Website Integration
Uploads/Storage
Analytics
Content Repurposing
Marketing and Monetization Support
You can prepare and distribute files using RSS feeds for subscribed users. These files are uploaded to podcast streaming platforms, where users can access them from their smart devices or through multimedia players such as iPods. Podcasters can easily create a digital audio file.
Besides RSS, a podcast can be embedded or hosted using websites that enable the podcast to be downloaded or streamed. Podcasters can choose to publish episodes regularly; nevertheless, there is no prescribed length, style, or format for a podcast. It makes it easier for you to cover a range of subjects; however, you can cover many subject areas, but an episode often focuses on one story or topic.
Top Podcast Hosting Platforms You Can Choose to Partner with!
If you are hooked on a well-known podcast or searching for the same, you are not alone. Around 8 million Americans, 28% of the US population, are weekly podcast listeners; this number shows 17% growth from 2020, Edison's research represents. Whether you are on your daily morning walk, relaxing at home, or committed to completing the work, a great podcast can take you on the journey through comedy, literature, politics, or entertainment.
The podcast covers most genres; no matter whether you are seeking an update or want to get into original drama, there is likely something out there for you. There are lots of services that provide access to a wide range of content, including a few subscription platforms and free apps that obtain exclusive programming.
There are many streaming options that you can use to upload your podcast. Most are serving the same purpose; hence it becomes difficult for you to make smart choices from the available list. To help you start smartly, we have listed a few streaming platforms you can use to upload the podcast right from a variety of devices.
Spotify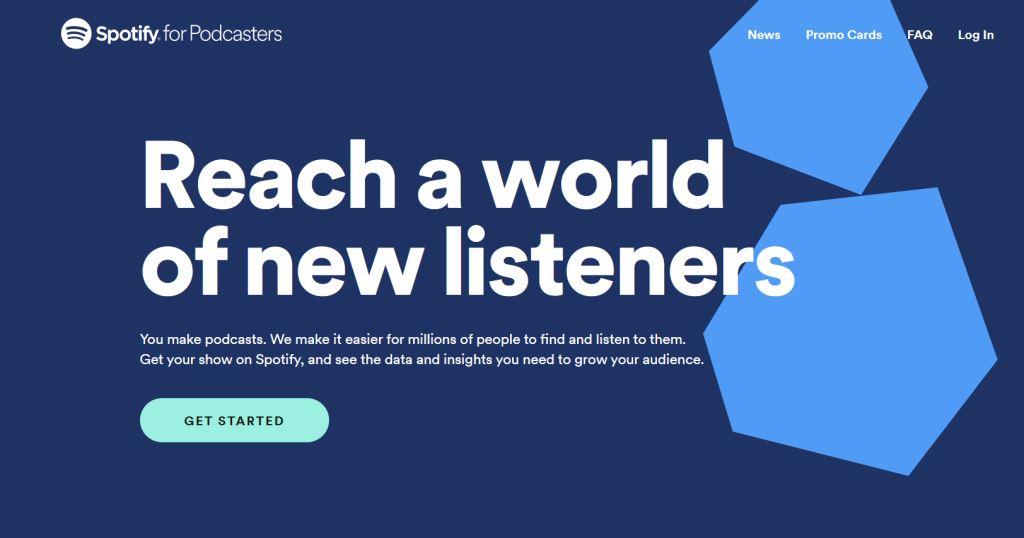 Although Spotify is a music streaming platform, it provides a podcast hosting service, including many exclusive titles. The streaming platform has a free option, but if users want download support and enjoy ad-free streaming, they have to pay subscription charges.
Spotify's homepage features curated genres and collections; you can find original podcasts which you can't see anywhere else. A few of the exclusive shows are "Living and Learning with Reba McEntire," "Renegades: Born in the USA," and "The Michelle Obama Podcast."
Spotify features exclusive podcasts and a collection of genre-specific and curated titles. Spotify has more than 389 million listeners in 187 markets globally who are waiting to discover your podcast. This platform is second most preferred when it comes to listening to the podcast; it is growing faster.
Features:
Music and podcasts under one roof;
Daily Drive Playlist brings your many things together;
You can have exclusive access.
Apple Podcasts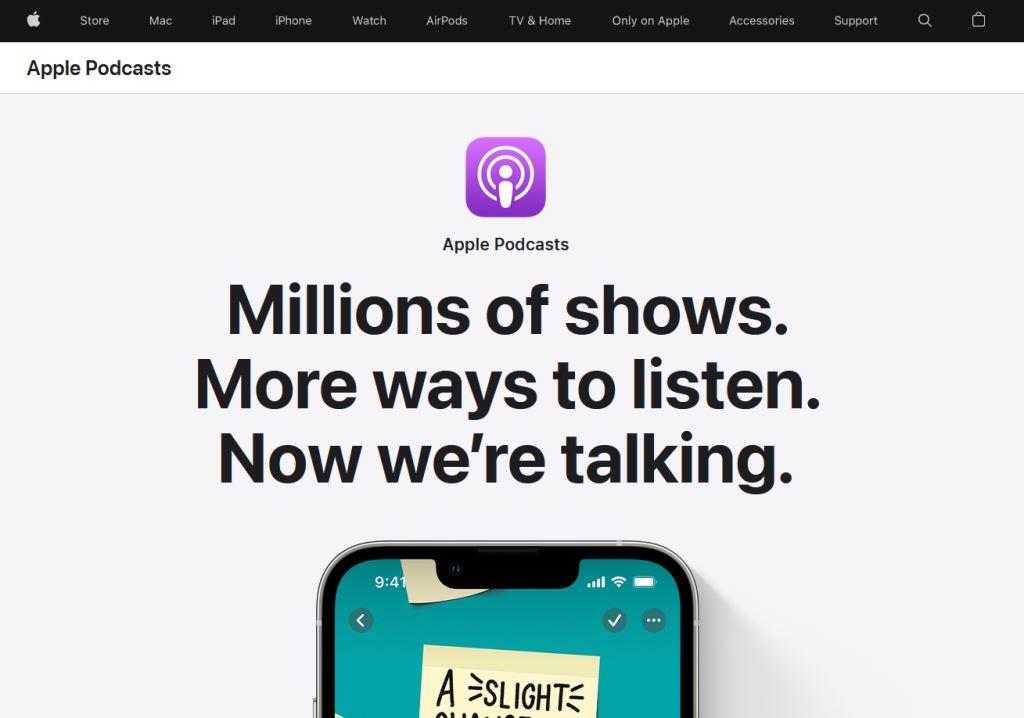 Podcasters can sign up for the Apple Podcast for $20 per year. A one-time investment will enable you to create and distribute premiums; this premium podcast subscription service brings ad-free listening and access to broader content to subscribers. This service marks a great subscription offering by the tech giant, joining the likes of Apple TV plus and Apple Music.
Apple Podcasts enables podcasters to offer premium episodes, shows, and more. The platform provides access to more than 30 million episodes and shows. Apple Podcasts' main feature is the ability to sync with Siri; this makes it easier for users to follow your podcast and control playbacks.
Features
Easy to browse;
Ability to sync with Siri;
Free to use on iPad, iPhone, iPod touch, Apple Watch, Mac, Apple TV, etc.
Melodify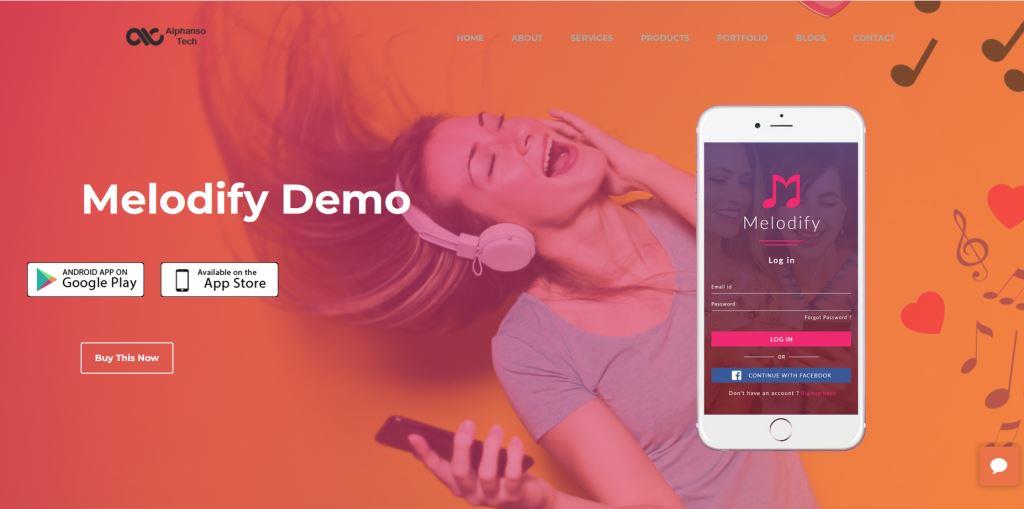 Melodify is a streaming platform developed using the latest technology and allows users to stream their favorite content. The feature-rich streaming platform also features a lineup of original podcasts. The platform mainly focuses on being easy to use and quick for both listeners and podcasters, that's apparent in its user-friendly and clean interface.
Everything is quite simple, making it easier for new and experienced podcasters to move and upload audio content quickly. Melodify is primarily developed to host podcasts; it has become a go-to site for many creators and artists to share their passion.
The simplicity of the platform doesn't mean minimal features; it enables podcasters to upload, manage, or delete the content at their convenience. They can even create unique content and share it on a social platform. Melodify is the best option to choose to go online and make your content accessible to millions of streamers.
Features
Mobile responsive
Easy-to-use interface
Enables podcasters to manage things easily and speedily
Stitcher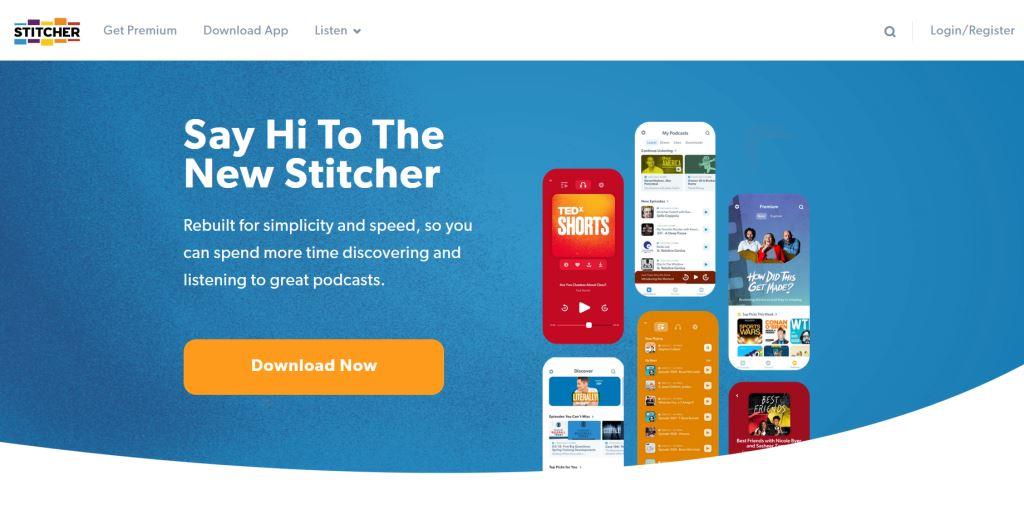 Stitcher allows podcasters to upload original content while it enables listeners to access a wide range of playback options. Unlike Spotify, Stitcher puts its focus on podcasts; its layout is straightforward and sleekest across other podcast apps. Once after registering and login into the platform, you can easily upload your content and manage them efficiently.
You can even access the top picks and curated collections like independent artists, Black Americans, and women. Users can find a variety of podcasts on Stitcher's homepage; podcasters can select to upload their content as per different genres. A few of the original shows on the platform are "The Resurr-Erection," "Dark Arenas," "MASCOTS," "Going Deep," a podcast by "Reading Rainbow," and "Unspooled: Screen Test."
Features
Easy content management
Trim down on storage
TuneIn Radio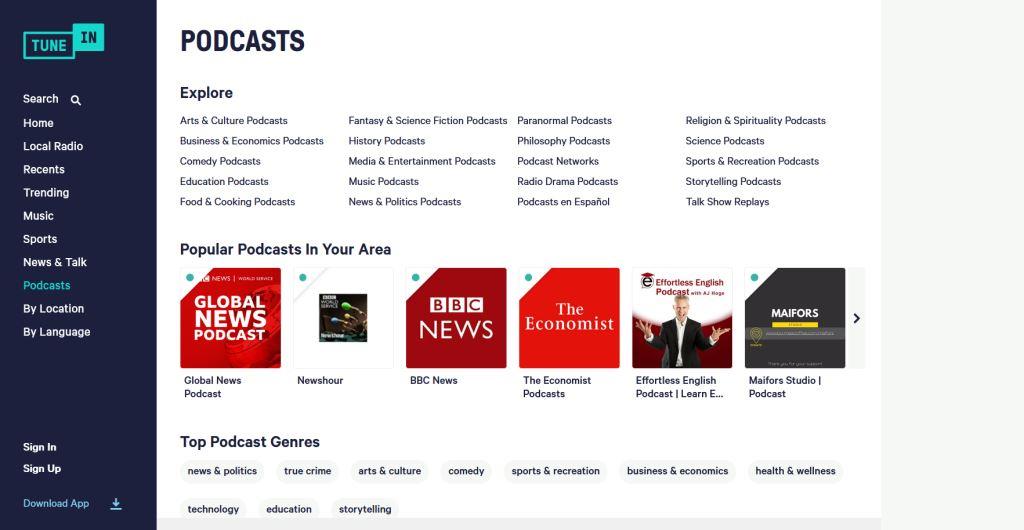 The primary focus of TuneIn radio is streaming, but it includes popular podcasts. There are lots of genres to enjoy through the search tab, the service curates a lot of podcasts on the homepage, and it's easy to navigate various collections.
Podcasters and listeners have to make a one-time payment to have access to all the features of the platform. Compared to a free subscription, a TuneIn Radio premium subscription removes a few commercials, such as visual and pre-roll ads.
Podcaster can upload their content on the platform; they can choose the radio station without commercials. The platform is highly compatible with Alexa-enabled devices. They can differentiate their content by posting in different categories, including sports, talk shows, sports, etc.
Features
Easy navigation
Get transcripts of episodes
SoundCloud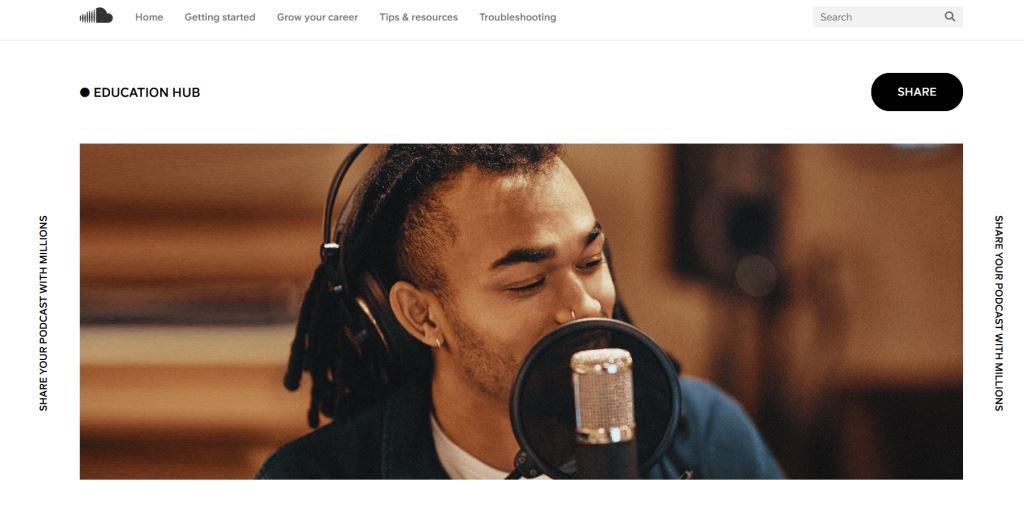 SoundCloud music sharing and audio distribution platform is the first name that strikes your mind when it comes to uploading the podcast. Most podcasters rate this platform as the most effective distribution platform.
SoundCloud makes it easier for listeners to like, download, and share your podcast with their friends, family, or anyone other. One of the best features of this platform is that it is mainly developed, keeping users' needs in mind.
There are a handful of operations you can enjoy with a premium plan. The platform enables you to schedule your episodes, engage fans with messages, interact with fans, and receive unlimited hosting time. The quick access that the platform offers has encouraged many to own their own app like SoundCloud, helping them to manage everything right from one place.
Features
An inbuilt email capture tool
Great customer support
Easy-to-use and simplistic
Listeners can download the episodes; subscribe, and share the content
Have listener-friendly features like rewind and forward buttons and speed controls
Customizable front and back-end; you can experiment with colors, images, etc.
Podcast Websites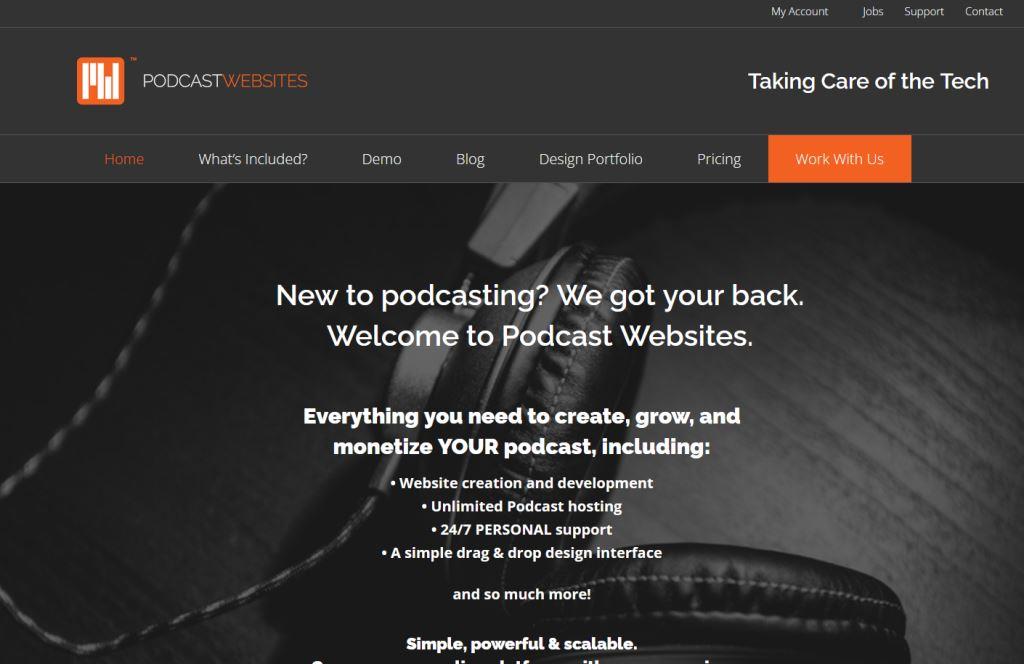 The podcast website follows a simple podcasting workflow that enables podcasters to host the content. They can access a responsive website and have daily backups, round-the-clock support, security, and daily backups. Podcasters also receive digital support to promote their podcasts and ads.
The platform makes it easier to feature media, a helpful community, video tutorials, and more. Podcast websites enable podcasters to drag and drop essential things with unique themes to podcasters. The mobile-friendly themes make it easier for you to add landing pages for marketing the podcast.
Features
User-friendly themes
Quick drag and drop option
Statista's report on global podcast consumption shows that the number of podcast listeners is increasing steadily, and it is forecasted that it will grow more in the future. In 2020, more than 332 million interest users were podcast listeners, while this number increased and reached around 383.7 in 2021.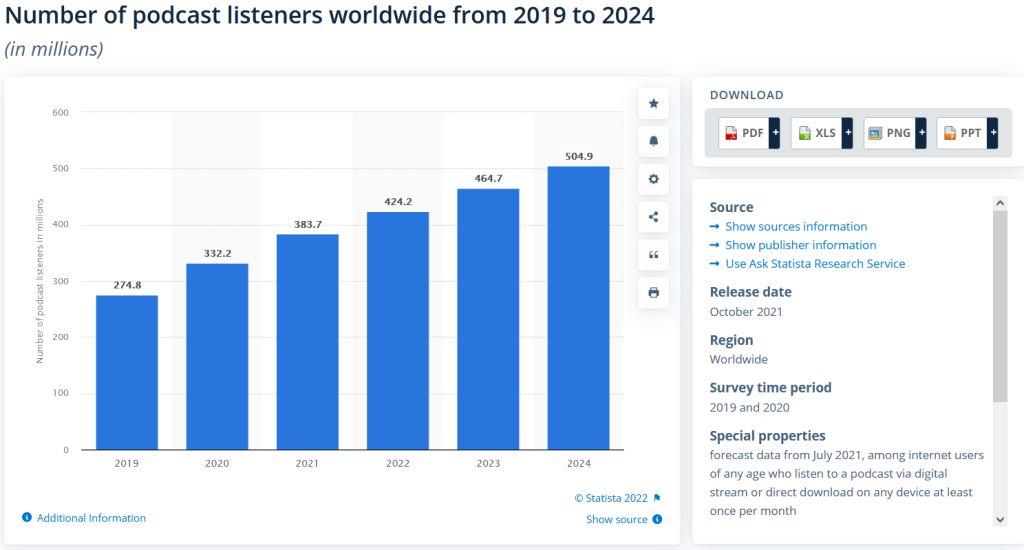 Source: (Statista)
eMarketer report shows that the US leads in podcast listenership across each category. In 2021, more than 117.8 million people were monthly podcast listeners; it represents that around 40% of internet users are podcast listeners.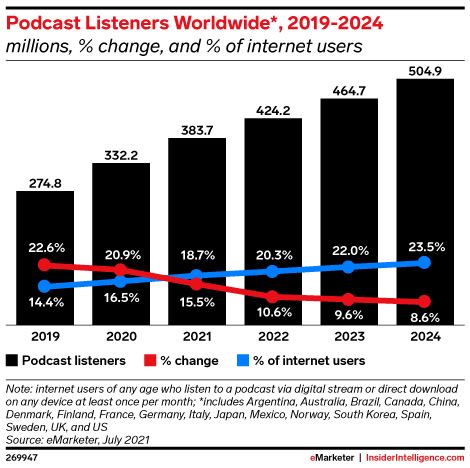 Source: (eMarketer)
Increasing podcast consumption has attracted many podcasters to upload their content on one or other streaming platforms. It becomes crucial for you to host the audio files; however, choosing the right podcast hosting service platforms carries the same importance.
You can analyze to find the best options based on reliability, price, monthly upload volume, storage, technical support, compliance, monetization, marketing features, integrations with apps, ease of use, and more. There are many podcast hosting solutions available, but you need to choose the one that satisfies your needs and also without overwhelming you with choices.
Which Streaming Platform is Best for Your Podcast Uploads?
Choosing the streaming platform for uploading your podcast can make or break the success of your program. The best bit is that every platform has its own unique features and functionalities. You need to understand that even the podcasting greats took time to break the top; hence set the goals and work with the podcasting host services to research the data to work towards those targeted goals.
Set plenty of funds while budgeting the podcast and get the best platform. You can search for streaming platforms to upload the podcast, but you need to understand that all of them don't have the same features and functionality. Go with proper analysis to find the best platform; it will definitely pay you back in the long run.
https://www.area19delegate.org/top-streaming-platform-to-upload-a-podcast/Gaurav KanabarTechnology
The world has moved from an obscure form of simple media recorded to complete studio setups that boost their reach per podcast. No one can deny the power of podcasting in today's digital world. The beauty of podcasting is that it enables you to use a humble setup to…
Gaurav KanabarGaurav
Kanabar[email protected]ContributorGaurav Kanabar, founder of Alphanso Tech. He has specialized in blog writing, article writing, and copyright on different topics like the latest music industry trends, open source event ticketing system benefits, marketing tips, and many more. Besides that, Gaurav loves spending time with nature, reading novels, and playing snooker. Twitter || LinkedinArea19Delegate